Young and student, Zakaria learned Kitesurfing by starting by watching a lot of videos on Youtube. Motivated to make this sport a passion, he worked hard to buy his first equipment. Once he got there, he walked to the lagoon to do his first piloting, and then, over time, his first Waterstarts. Yes yes, he did like you all, his first Watercrashs as well.
After many sessions, Zakaria began to teach his knowledge to a friend, then two, then three, until working in several camps. After 8 years of experience, he decided to share his passion with you and open his own kitesurfing school with his associate Marine. He took off to start giving private, semi-private or group classes of up to 4 people.
Our primary goal is to see you progress and achieve your goals. Every day, we go to a different spot and let you discover extraordinary landscapes!
We are proud of our track record and are determined to make your stay a fantastic one!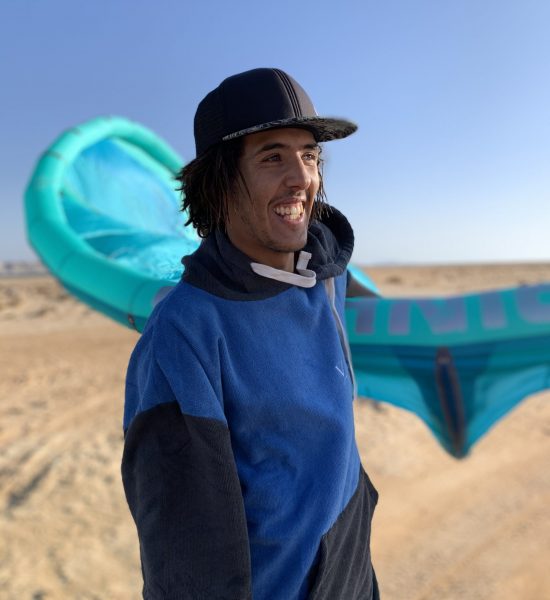 "A real pleasure to be accompanied by Zak and Marine. Whatever your level they will take care of you. Super alternative to avoid "all inclusive" centers and live Dakhla with more freedom. I recommend 100%"
"At the beginning, I can now sail independently in 1 week thanks to the advice of zak who is super pro!! We progress super fast! The conditions at dakhla are optimal!! the welcome and atmosphere are great and the meals are delicious!!!!!! A very good stay with zakiteboarding!"
"I recommend Zak for his pedagogy, professionalism and kindness. He is an excellent instructor, patient and attentive. 100% positive feedback from students who took classes with him. Bravo!!!
Our instructors are IKO graduates